Of all kinds of ship equipment.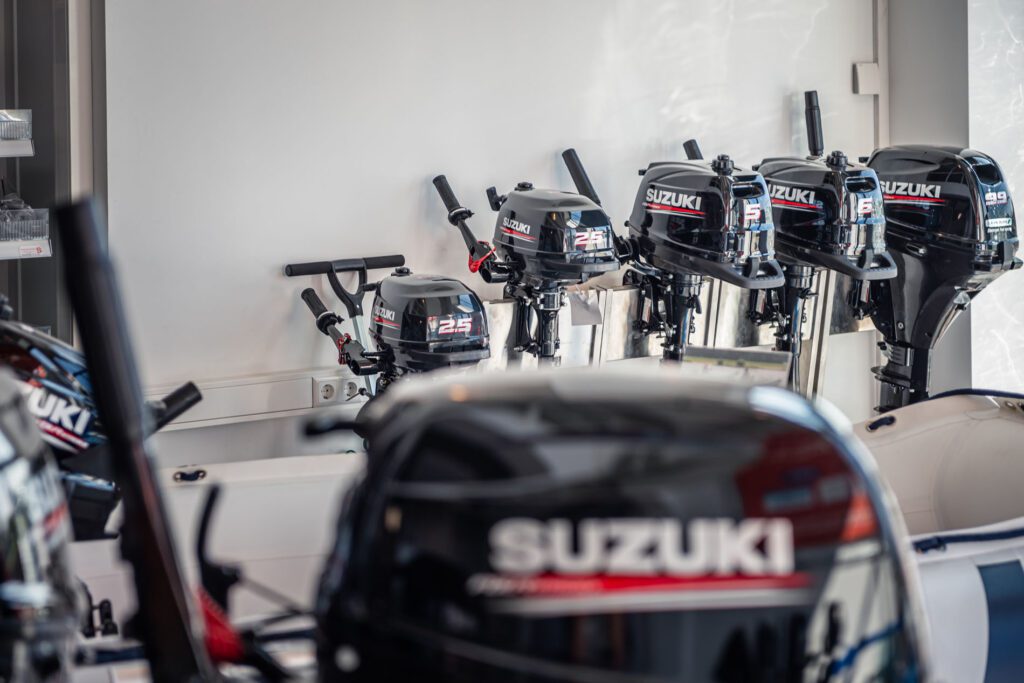 Scheepvaartwinkel Marine is an official Suzuki dealer of outboard motors and is therefore an authorized sales point. With us you buy directly from the source. Suzuki is the market leader in the Netherlands in the field of outboard motors. We can read out the engines, we offer a warranty, we have quick access to the necessary equipments and we offer our customers access to the Suzuki service. Our employees are technically trained by Suzuki and retrained each year to keep informed of all technical innovations.
Scheepvaartwinkel Marine has been a Suzuki dealer since 2008. Suzuki has developed a large number of innovative outboard engines, which repeatedly have set new benchmarks in terms of economy, ease of use and quality. Advanced techniques have been applied to various Suzuki outboard engines. These techniques ensure better performances, a greater ease of use, lower fuel consumption and an even greater reliability. In addition, Suzuki has already been honored eight times with the Innovation Award from the National Marine Manufacturers Association. This is the highest honor in the field of outboard motors.
Become a customer of Scheepsvaartwinkel.