Very normal at Scheepvaartwinkel.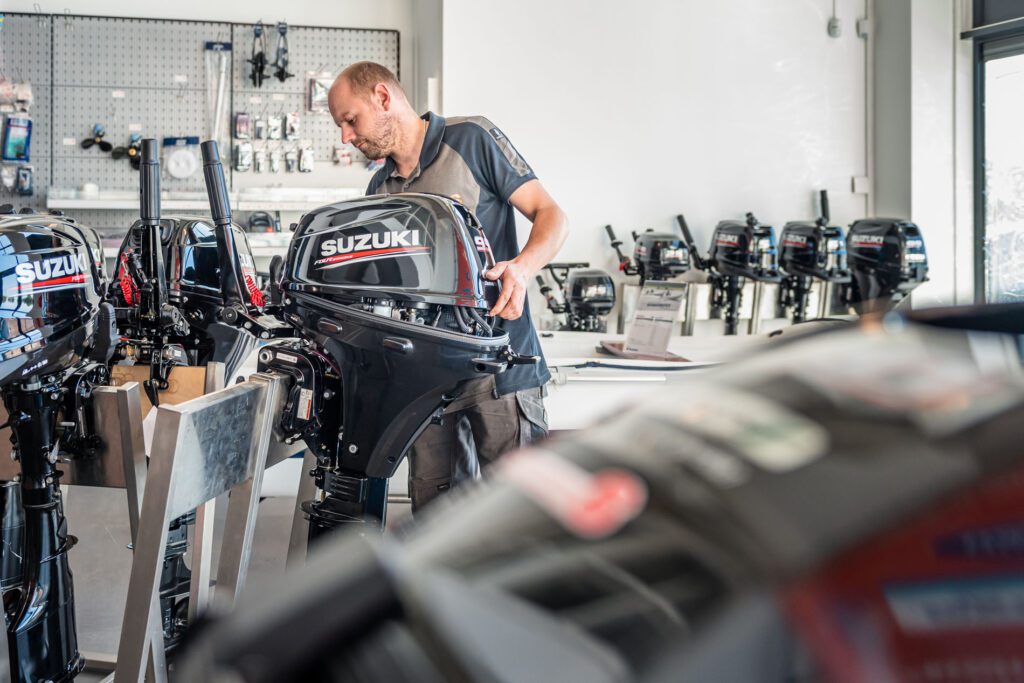 Scheepvaartwinkel Marine provides maintenance and repairs for all
products supplied by us. We carry out the repairs in our
80 m2 workshop in Arnhem. Our certified technicians daily work on
the maintenance of outboard motors and the repair of high-pressure sprayers,
sanding and drilling machines, pumps and electric motors. Also, in our
workshop dinghies are fitted with new outboard motors, among other things. Their
collect the materials that require repair or maintenance free of charge
and then deliver them back on board. We offer customers the option
of using our spare outboard motors. The average repair time
is one week. Transparency is our top priority. We always make a
clear and non-binding cost plan before we carry out our work.
Scheepvaartwinkel Marine is an official dealer of Suzuki outboard motors and of major brands
like Festool, Besto, Bosch en Kärcher. We possess the expertise, tools
and certification to provide their products with service and
repair. We can also handle all warranty claims for these brands.
Sales of all kinds of ship equipment
We have a wide range of products for both cruise ships and inland vessels.
Employees on board a ship must be able to work safely. In some situations, this requires protective equipment.
Transport
Scheepvaartwinkel has its own transport for the delivery of materials. We use trucks and buses.
Pumps and lubricants
In addition to selling lubricants, we have the option of pumping them directly into a ship.
Repair and maintenance
It's always possible that your boat will need a repair, even if it is properly maintained.
Sales of new ships
Scheepvaartwinkel has an equipped workshop to provide your outboard motor with quick and professional maintenance.
Become a customer of Scheepsvaartwinkel.